Winter Solstice Great Conjunction Stargazing Event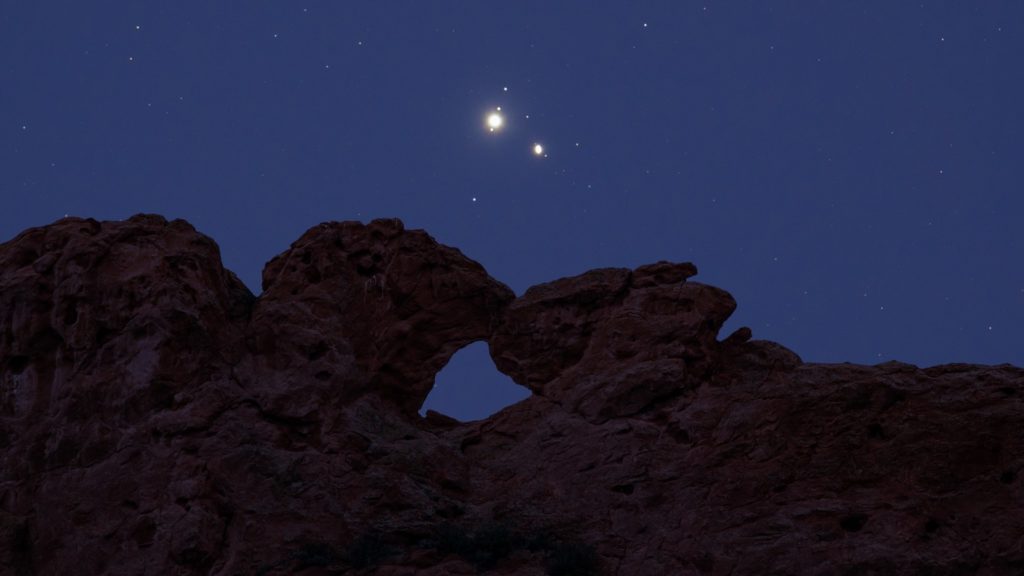 2020 Rare Winter Solstice Great Conjunction Stargazing Event
Ever since I saw my first sci-fi movie I became obsessed with space, stargazing and astronomy. As a child I used to sit on rooftops gazing up at the wondrous beauty of the night sky. I just knew that if I stared long enough, eventually I'd be able to spot an alien vessel. I've never been greeted by any extraterrestrials (except at UFO/horror conventions), but I have enjoyed fantasizing about them while enjoying the beauty of the universe.
2020 has been one for the record books from start to finish. We've experienced a global pandemic, unprecedented presidential election, murder hornets, blue moon, eclipses, roller-coaster markets and so many events. As we wrap up 2020, we're in for an actual treat, a rare Great Conjunction. On the very day of the winter solstice, December 21st, a celestial event that hasn't been seen since the middle ages will occur. Even more unusual is the fact that this event will be visible around the world.
Saturn and Jupiter are the two largest planets in our solar system. When the two appear to meet, it is known as a Great Conjunction. When conjunctions occur on or near the winter solstice, they are also known as Christmas stars. In some locations, the visual anomaly will make it appear as if Jupiter and Saturn are one planet and the effect will be that of one exceptionally bright star. For others, there will be the slightest of separation between the two planets.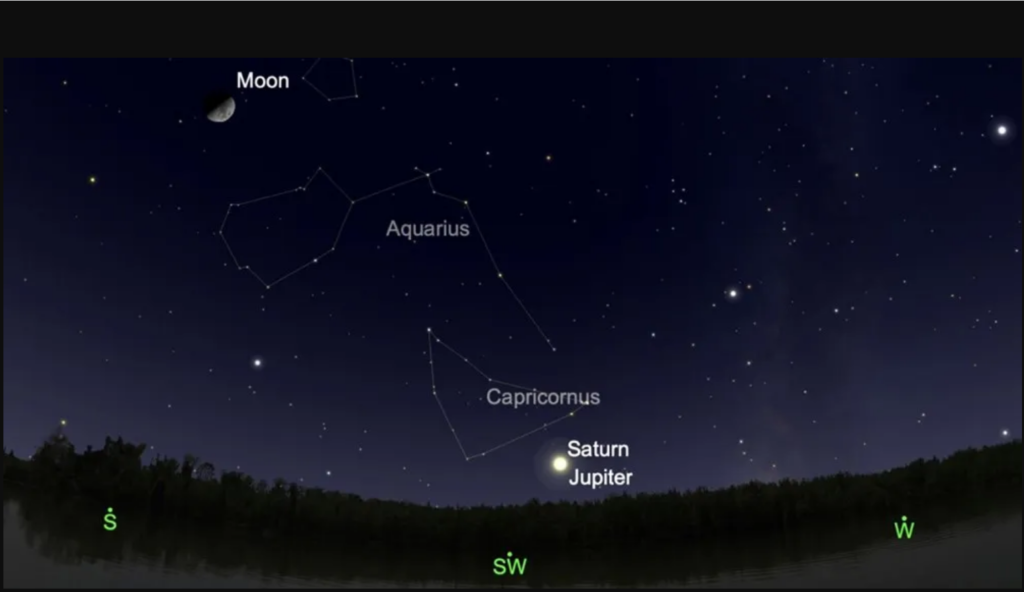 2020 brings the closest Jupiter-Saturn conjunction since 1623, so this is not an event to be missed. 1623 was 14 years after Galileo made his first telescope. The 1623 conjunction was likely not as observable as the 2020 one and the last time an observable conjunction occurred was 1226. The next opportunity for a similar conjunction will be 2080, so unless you're an immortal vampire or very young, chances are you won't be around for that one.
Your best viewing opportunities on December 21st will be somewhere without obstructions such as a cemetery (my first choice), field or lake. You'll want to look low in the southwest a half hour after sunset. Aim for about 15° above the horizon. Right above the moon either one or two (depending on location) bright planets (Jupiter and Saturn) will be visible. The best viewing will be 30 minutes to one hour after sunset. Unlike stars, that appear to have a twinkling effect, Saturn and Jupiter shine steadily. Jupiter is the brighter of the two and Saturn has a slight golden glow.
If you have a telescope or even binoculars, this will certainly be one night to take advantage of them. Lots of astronomy clubs will be hosting events, but we advise against any type of in-person gathering with others. For the sake of your health, please attend virtually.
Enjoy this beautiful celestial event.
Happy star gazing,
Evelle