Remembering Jonathan Frid aka Vampire Barnabas Collins of Dark Shadows' Fame On the 10-Year Anniversary of His Death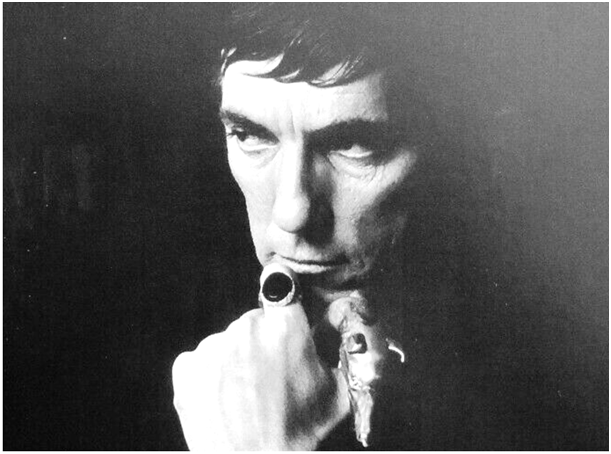 John Herbert Frid – December 2, 1924 – April 14, 2012
Today (April 14, 2022) marks the 10-year anniversary of the death of John Herbert Frid whose stage name was Jonathan Frid. It is so hard to believe it has been 10 years since we lost him. I distinctly remember how profoundly sad I was the day I learned the news Frid had died. Despite the fact I only met him a few times, I felt like I had lost a dear friend. When you've admired someone for most of your life, they become a part of you in some small way.
Were he still with us, Jonathan Frid would now be 97. He was 87 at the time of his death. Frid came from an era when men were different. Subsequent generations and younger men simply don't possess the elegance he presented. Words like dignified, refined and sophisticated come to mind when thinking of Frid. He was a cultured, suave, distinguished gentleman. He seemed as if he was born to wear smoking jackets, silk shirts and ascots.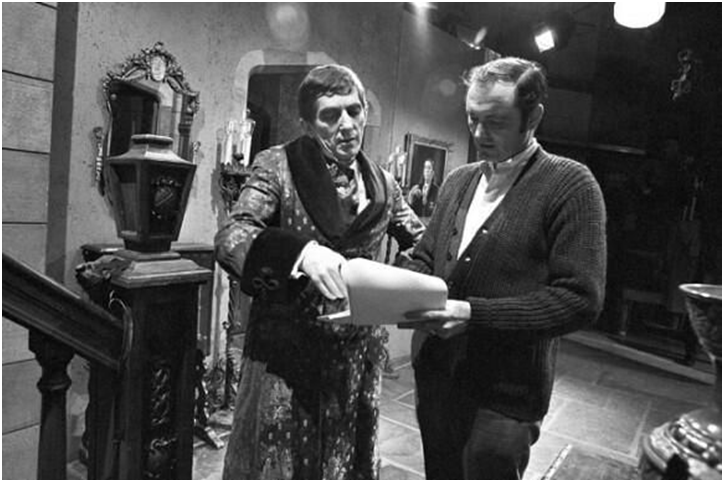 From 1967 through 1971 Frid brilliantly portrayed vampire Barnabas Collins on the best daytime serial and the only gothic soap opera ever created, Dark Shadows. Frid was solely responsible for saving the show from its imminent cancellation. He literally and figuratively saved it from shutting the coffin lid permanently. Frid was signed to play 13 episodes and ended up appearing in 594 episodes. He also starred in the movie, House of Dark Shadows and in audio versions of the continuing saga. Frid was also a regular attendee at various festivals and reunion events.
Frid sent the entire country into a frenzy and, much to his consternation, skyrocketed to stardom as Barnabas Collins. As someone who never wanted to be famous, Frid struggled to cope with the millions of fans who all wanted a piece of him.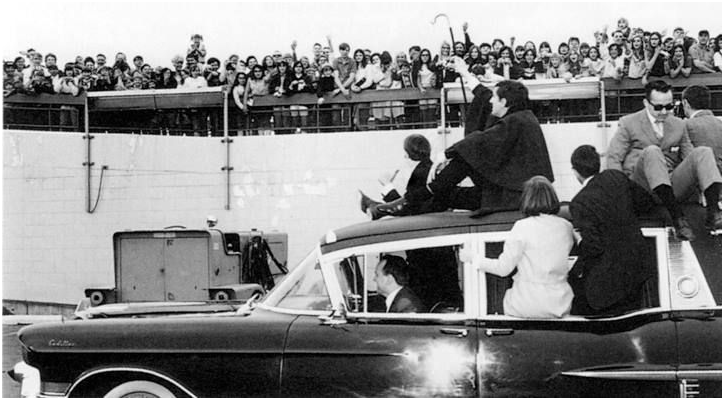 Frid was not only an incredibly-talented actor, he was a wonderful human being. There are three types of people in the world: those who make the world a better place; those who take up space (the majority); and those who cause harm. Frid made the world a better place while he was here.
Frid was kind, gentle, modest and generous. He never fully understood the love and adoration of his fans, but he definitely appreciated it. I've met a lot of stars in my lifetime. Most of them tolerate their fans because they have to, but some genuinely care and will do everything in their power to reciprocate love to their fans. I've never met anyone more loving or gracious toward their fans than Frid.
Although it is next to impossible to not reference Barnabas Collins when referring to Frid, I almost feel guilty for doing so. He did not want Barnabas to be his legacy. He simply wanted to be appreciated for his talent. In a way, those of us who adore him because of Barnabas, are doing him a tremendous disservice. Frid was so much more than Barnabas, infinitely more.
Frid once said he couldn't believe that people admired him for his performances on Dark Shadows because that was the worst acting of his life. The impossible daily taping schedule, pages of dialogue and lack of rehearsal time meant that many times he was speaking lines he had only seen minutes before. Being a classically-trained stage actor, Frid was accustomed to having months of preparation before the audience would see his polished performances.
Frid was a highly-skilled actor. He was a consummate professional and was terribly critical of his performances. He was frequently embarrassed by his line flubs on Dark Shadows and such errors made him cringe. Producer Dan Curtis told Frid not to worry about it because the episodes would only be seen once and no one would remember. Hahaha! Here we are, 56 years later still watching them.
What Frid failed to realize was that even on his worst day, he was still better than most actors. He was simply too humble and too much of a perfectionist to recognize just how good he was. Frid idolized Sir Laurence Olivier and aspired to be like him. I've seen quite a few Olivier movies and would argue that Frid did possess profound talent, just like Olivier.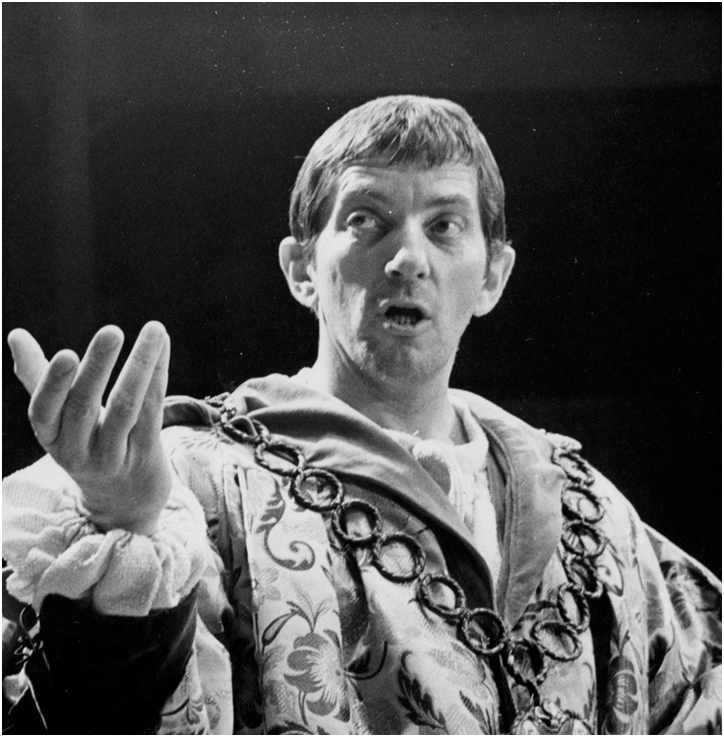 It is a terrible shame, because he became famous for a soap opera, that Frid's true potential was never fully explored. Because of Dark Shadows, he was never offered the roles that would have showcased his talent to its true potential. Unfortunately, like Pandora's box, once Barnabas Collins was released, Frid could never put Barnabas back in the box or outlive the association. Like so many typecast actors, Barnabas became both a blessing and a curse for him, one that we, his fans, would not let him escape.
When I did have an opportunity to meet him, I deliberately did not mention Barnabas nor Dark Shadows. I just wanted to take the opportunity to get to know Jonathan Frid, the man, not the character. I wish more people would have showered him with adoration just for being Jonathan, a wonderful human being, and not for being Barnabas.
I, too, am a trained actor. Because of my experience, I can't help but be critical. I don't think many actors are very good. But Frid was that rare jewel. A great actor knows how to take you along for the ride and have you feel what the character feels, not simply witness it. When Frid expressed remorse, we felt sad. When he felt lonely, we wanted to comfort him. When others threatened to harm him, we became enraged.
The reason Barnabas instantly became so beloved was because Frid brought such humanity to the role of a blood-sucking, shape-shifting, immortal vampire. Just like the tenderness we witnessed when Boris Karloff's Frankenstein sat with his blind friend, Frid made us care about Barnabas, not fear him.
There was nothing superficial about Frid. His feelings ran deep. One of the reasons he was such a brilliant actor was because he allowed himself to tap into those inner recesses that he rarely showed in his everyday life. In his private life Jonathan was shy, reserved and chose his words carefully, but as soon as he became a character, the flood gates opened and he allowed all of himself to come out. Frid loved being an actor and he could turn it on and off like flipping a switch. Because he was usually so quiet and calm, when he chose to unleash fury it was such a shock, but it just reminded you how good he was.
Frid really worked to hone his craft and his years of training and study at McMaster University in Canada, the Royal Academy of Dramatic Arts in the UK and Yale Drama School in the USA paid off. He worked tirelessly when rehearsing and wanted everything to be perfect. He put in the same amount of effort for a small community production as he did for Broadway. He was very encouraging and he would go out of his way to help others. If you only had one line and asked for his help, he was there for you. He never treated anyone like they were less than him in any way. He was generous in every way there was to be generous with others. Generous with his expertise, money, time and mostly, with his spirit.
Most of the photos you see of Frid appear somber, but he had a very sweet smile and a sarcastic sense of humor. He was charming, endearing and loved to laugh. Frid was a genuinely kind man who loved animals and his family. He was sensitive, intuitive, quick-witted and very intelligent.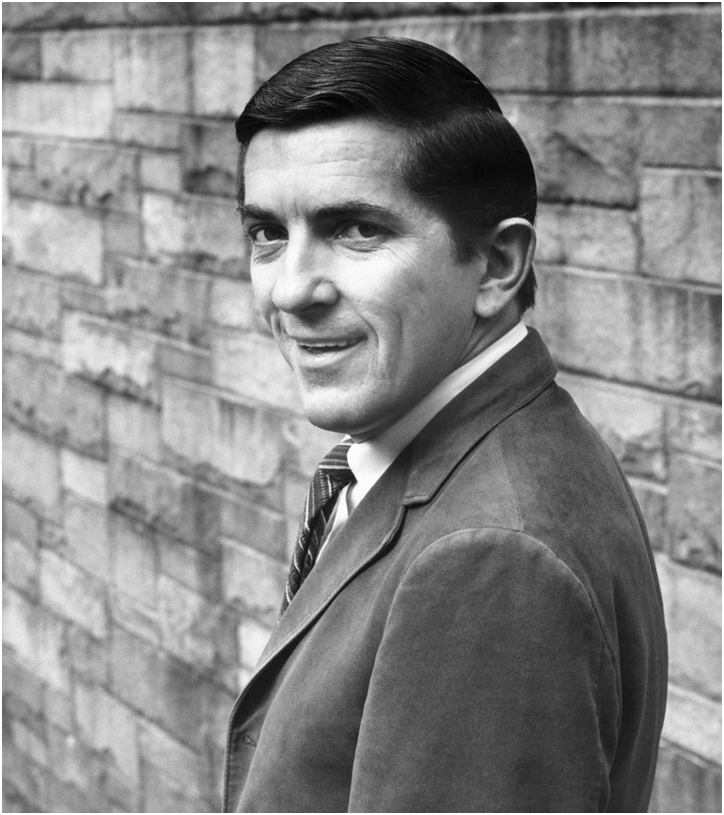 Frid's large, expressive eyes were soulful and an unusual color of olive green with a rim of gold in them. He could say everything to you with those eyes.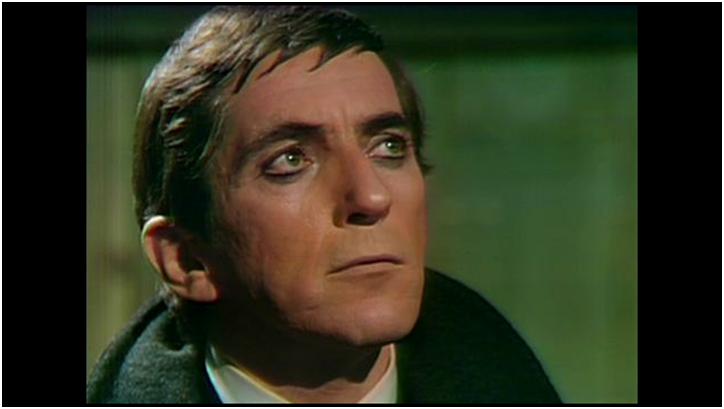 If you never had an opportunity to see one of Frid's stage performances or hear one of his dramatic readings, then you missed one of the rare treats of life. Frid's deep mellow voice sounded like melted chocolate. Just like Vincent Price, that voice was unmistakable and delicious. I loved listening to him with his precise diction and distinctive cadence. He could have read the phone book to me and I would have been mesmerized.
I was impressed with Frid's talent on Dark Shadows, but it was his post Dark Shadows performances that really showed his range as an actor. There was simply nothing he could not do well as an actor, including comedy.
A few years after Dark Shadows began an album was released of the music from the show. The music was originally released on a vinyl LP and 8-Track cassette tape. Some of the selections featured Jonathan Frid and David Selby giving poetic recitations along with Robert Cobert's perfect music. Just close your eyes and listen to Jonathan Frid reciting "Epitaph":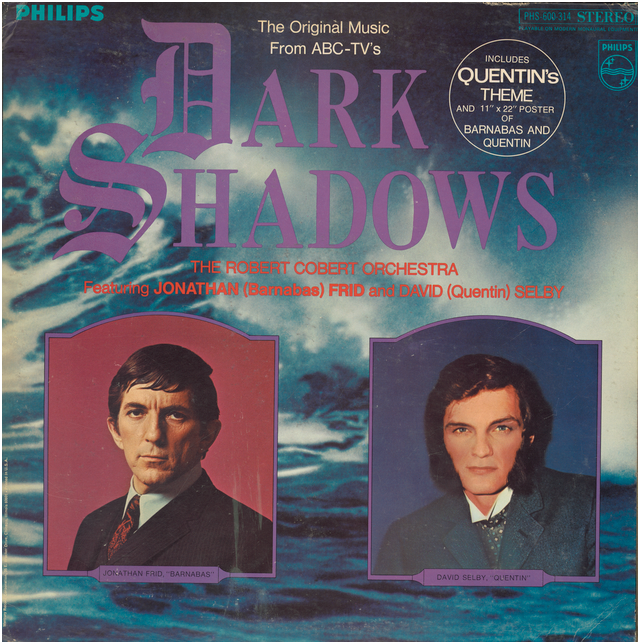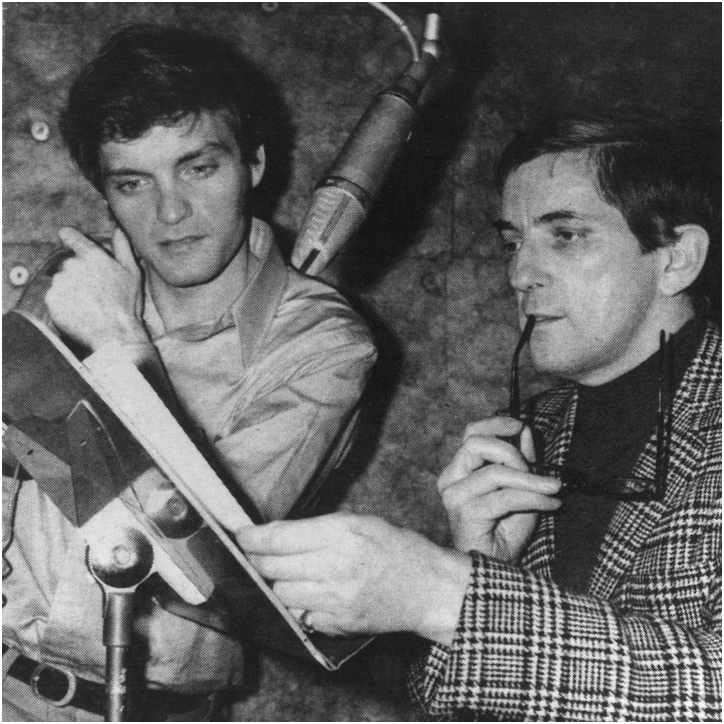 As the Dark Shadows' cast has aged, we have begun to lose more and more of those treasured cast members. As of this writing, very few remain. May they all rest in eternal peace.
Immortality – By Claire Harner, 1934
Do not stand
By my grave, and weep.
I am not there,
I do not sleep—
I am the thousand winds that blow
I am the diamond glints in snow
I am the sunlight on ripened grain,
I am the gentle, autumn rain.
As you awake with morning's hush,
I am the swift, up-flinging rush
Of quiet birds in circling flight,
I am the day transcending night.
Do not stand
By my grave, and cry—
I am not there,
I did not die.
We will never forget you, John Herbert Frid. Just like Barnabas Collins, you are immortal and you did not die, for you live on in our hearts forever.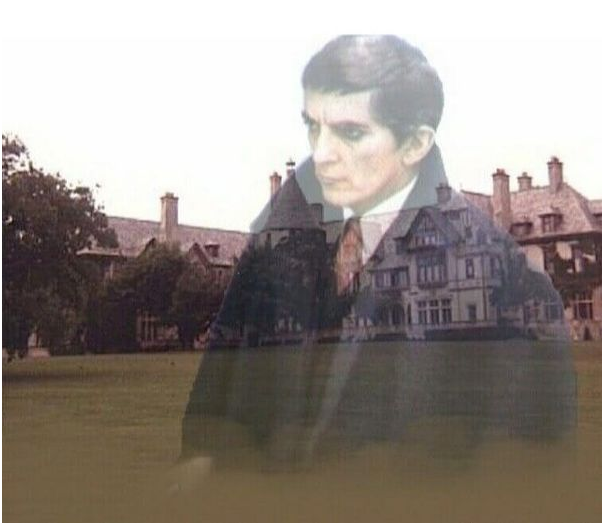 With eternal love and profound respect,
Evelle LeChat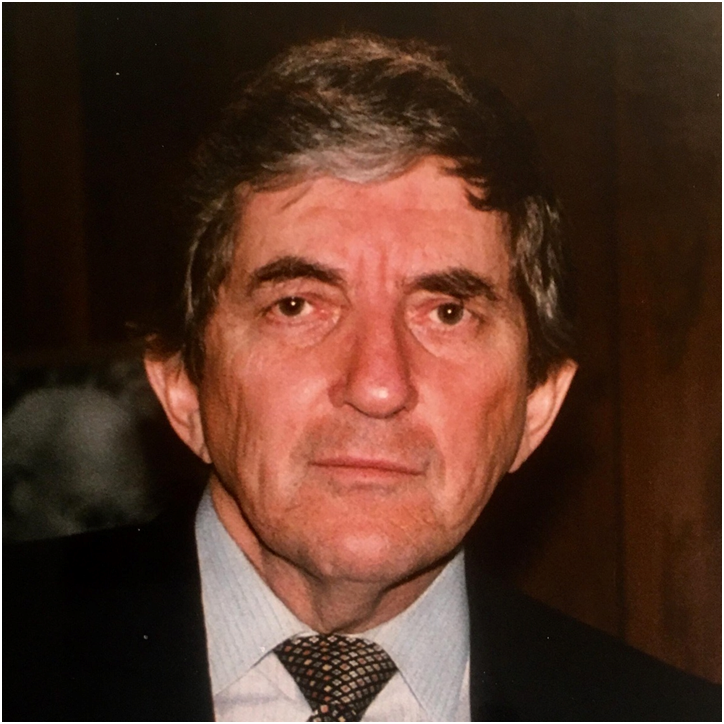 "The candle burned out long before the legend ever did." – Elton John