Ax Wound Virtual Film Festival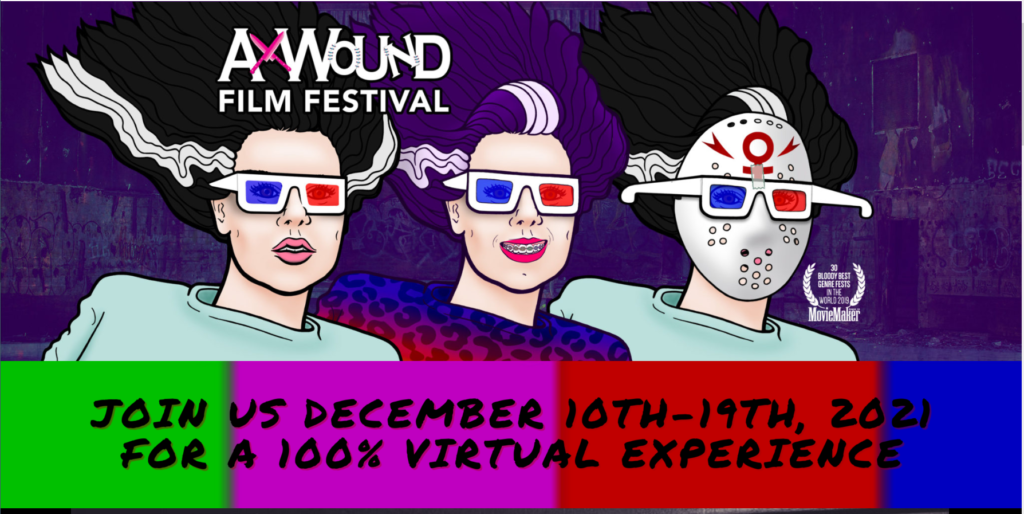 At Night Frights we love film festivals and we try to help promote independent filmmakers and festivals as much as possible. The Ax Wound Film Festival is being held virtually this year due to the pandemic. What sets this one apart is the fact that all Ax Wound Film Festival features are written and directed by women and non-binary filmmakers.
The festival runs from December 10-19, 2021 and there is a wide variety of entries. Here is a link to the schedule:
Please support these sisters in horror.