Seasons Screamings Horror Convention Pasadena CA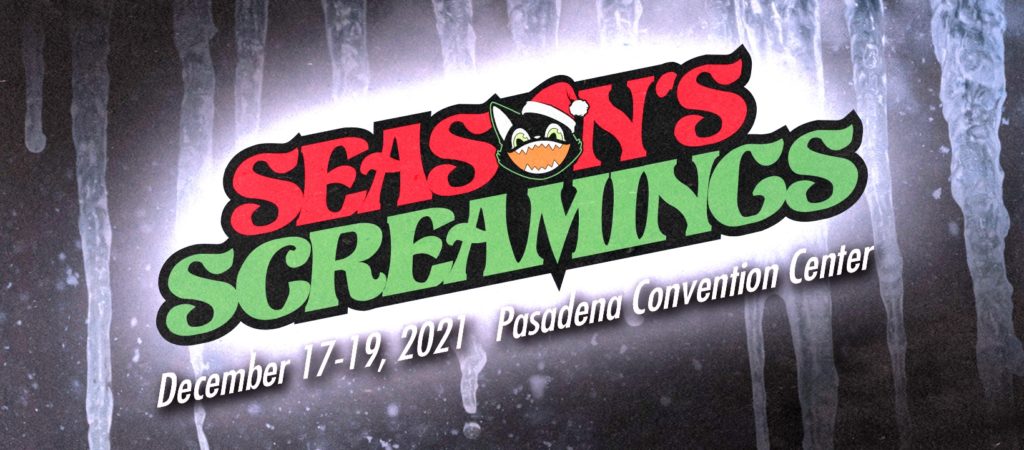 A lot of conventions were canceled or went virtual in 2021, but Seasons Screamings will be held in person this year in Pasadena, CA from December 17-19, 2021. Season's Screamings is a smaller version of the Midsummer Scream Halloween and Horror Convention that takes place in Long Beach, CA.
Over 200 vendors are expected to be there, along with quite a few presentations, industry celebrities and lots of holiday-themed activities. Sadly, Night Frights will not be there in person this year, but we support our fellow vendors and wish everyone much success.
If you're in the Los Angeles area, please check out Season's Screamings.
Dates: December 17-19, 2021
Location: Pasadena Convention Center, 300 E. Green St., Pasadena, CA 91101
Ticket Prices: Tickets range from $35-$55. Here is a link to their ticketing site.
COVID-19 Requirements: Attendees will be required to show ID, proof of vaccination, or proof of negative test within 48-hours. Masks will be required.