Someone Stole My Casket and I Want it Back NOW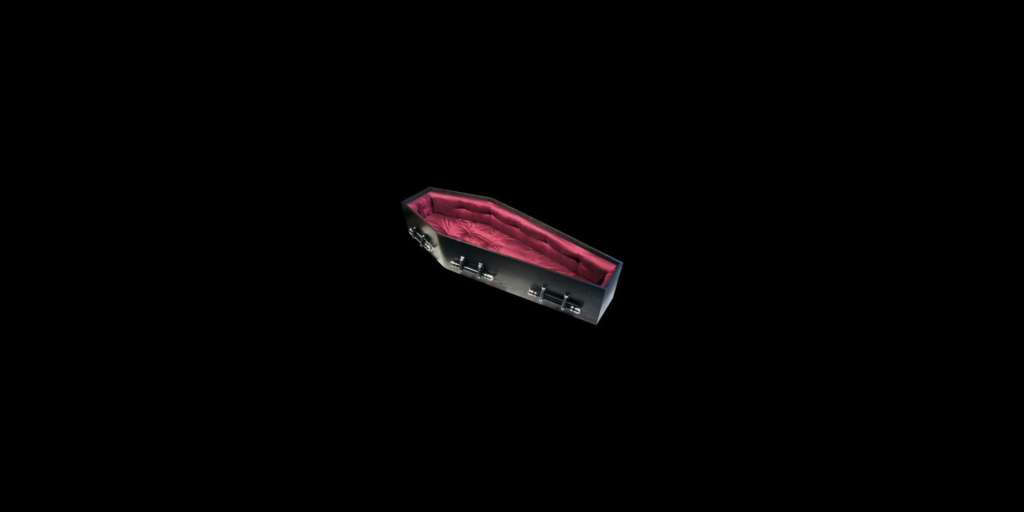 Okay, so if you've ever visited me at a horror convention or watched my TV show, Night-Frights, you know that I have (had, wipes tear) a classic toe-pincher coffin and a newer gloss black casket. The coffin was much lighter and easier to transport so that is the one people most associate with me. The casket required a hearse and/or truck and crew to set up, so that was reserved for special events and shows.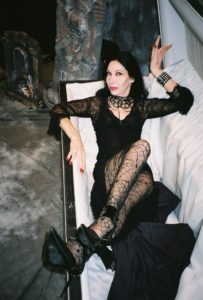 I used to keep the coffin in the living room and used it for a coffee table (when I wasn't sleeping in it) and the casket in the garage in between shows and conventions. When a flood necessitated a move, both the coffin and casket went into storage. Imagine my shock, horror (usually a good thing) and dismay when I went to my storage building only to discover that it had been burglarized and the entire contents were gone. Who could do such a thing to a horror host? Gothic props, original TV show footage, vintage furniture, my beloved coffin and casket, all gone.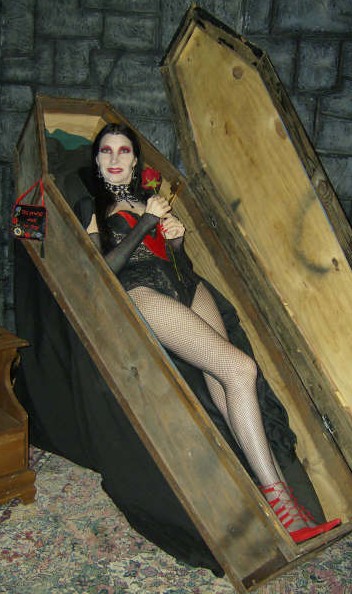 What is a vampire to do? Sleep in a normal bed like regular mortals? That is what I'm reduced to until I find appropriate replacement receptacles.
If you know of someone who is selling or getting rid of a casket or coffin, please contact me as I'm now in the market for both. Even if they've been used, that is fine with me. 🙂