Here, in the Night Frights' crypt, we pay homage to and honor those who dared to be different, created horror in all of its many forms, and graced our lives with their genius and work. We celebrate actors, artists, authors, directors, hosts and anyone who enriched the world of horror with their gifts.
While they may be gone, their work lives on and they will never be forgotten. This is by no means an exhaustive list, which will constantly be evolving.
[Listed in alphabetical order by last name]
---
Name: CHANEY Jr., Lon
Full Name: Creighton Tull Chaney
Date of Birth / Date of Death: February 10, 1906 – July 12, 1973
Known For: Son of Dracula (1943), The Ghost of Frankenstein (1942),The Wolf Man (1941)
Misc. Info.: Chaney was the only horror actor to portray all four of Universal's classic characters, Count Dracula, Frankenstein's Monster, The Mummy and The Wolf Man.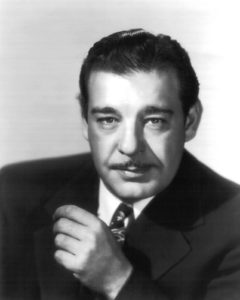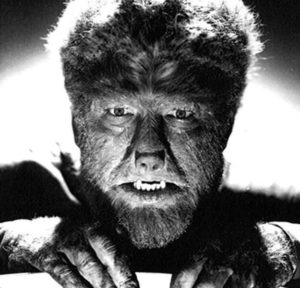 ---
Name: FRID, Jonathan
Full Name: John Herbert Frid
Date of Birth / Date of Death: December , 1924 – April 14, 2014
Known For: Portraying vampire Barnabas Collins on the gothic soap opera, Dark Shadows (1967-1971)
Misc. Info: Was an incredibly-talented, classically-trained stage actor with an impressive body of work. Frid trained at the Royal Academy of Dramatic Arts in London and possessed a Masters Degree in directing from Yale. Frid, like Vincent Price, possessed one of the best voices ever heard in the industry.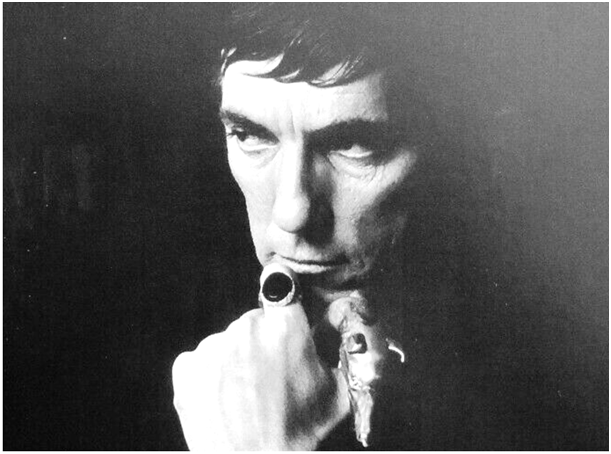 ---
Name: KARLOFF, Boris
Full Name: William Henry Pratt
Date of Birth / Date of Death: November 23, 1887 – February 2, 1969
Known For: Thriller (1960-1962; The Mummy (1932); Frankenstein (1931, 1935, 1939)
Misc. Info.: Karloff recorded over 20 children's albums and in 1966 he won a Grammy award for How the Grinch Stole Christmas! Karloff has two stars on the Hollywood Walk of Fame, one for motion pictures and one for TV. When his daughter Sara was born, Karloff rushed to the hospital still in full Frankenstein costume and makeup.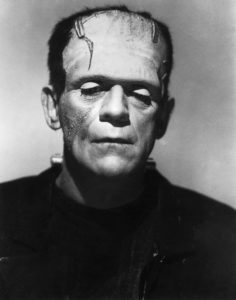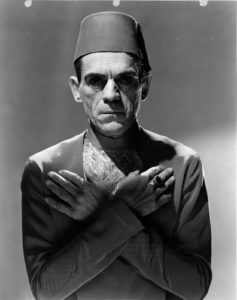 ---
Name: LEE, Sir Christopher
Full Name: Sir Christopher Frank Carandini Lee
Date of Birth / Date of Death: May 27, 1922 – June7, 2015
Known For: Lord of the Rings franchise (Saruman); Star Wars franchise (Count Dooku); The Wickerman (1974); Dracula (multiple productions)
Misc. Info.: Lee was 6'5", the tallest Dracula ever. Lee was the son of an Italian countess and a distinguished military commander. The British icon was knighted on June 13, 2009 by Queen Elizabeth and Prince Charles for his services to drama and charity. Lee was a champion fencer. In one of his final interviews, Sir Christopher Lee declared his intention never to retire. He said, "When I die, I want to die with my boots on."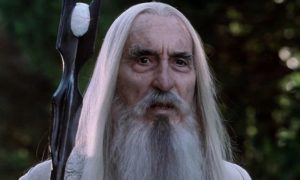 ---
Name: LUGOSI, Bela
Full Name: Blaskó Béla Ferenc Dezső
Date of Birth / Date of Death: October 20, 1882 – August 16, 1956
Known For: Count Dracula (1931)
Misc. Info.: Before coming to the US, Lugosi acted in Hungarian silent films under the name Arisztid Olt; the name Lugosi came from the fact that Lugosi was born in Lugos, Kingdom Hungary (now known as Lugoj, Romania); Lugosi was buried in full Dracula regalia including his famous satin cape.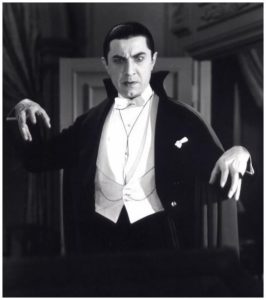 ---
Name: POE, Edgar Allan
Full Name: Edgar Allan Poe
Date of Birth / Date of Death: January 19, 1809 – October 27, 1849
Known For: Author of "The Raven" poem, numerous detective fiction, science fiction and Gothic horror stories
Misc. Info.: Also wrote under the pseudonym Henri Le Rennet; at the age of 26 married his 13-year-old cousin, Virginia Clemm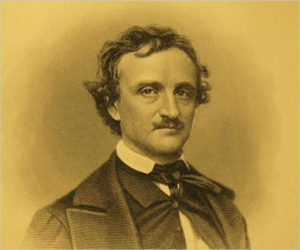 ---
Name: PRICE, Vincent
Full Name: Vincent Leonard Price, Jr.
Date of Birth / Date of Death: May 27, 1911 – October 25, 1993
Known For: Edward Scissorhands (1990); Michael Jackson's Thriller (1982); House on Haunted Hill (1959); The Fly (1958);hundreds of horror roles
Misc. Info.: Has two stars on the Hollywood Walk of fame, one for motion pictures and one for TV; was also an accomplished artist, art collector/curator and chef who published cookbooks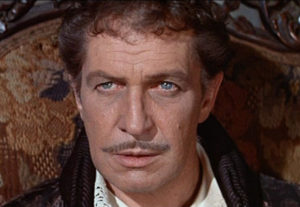 ---
Name: SHELLY, Mary
Full Name: Mary Wollstonecraft Godwin Shelley
Date of Birth / Date of Death: August 30, 1797 – February 1, 1851
Known For: Author of "Frankenstein; or, The Modern Prometheus" (1818)
Misc. Info.: Married the romantic poet and philosopher, Percy Bysshe Shelley, after a scandalous affair with him, out-of-wedlock pregnancy, and suicide of Shelley's first wife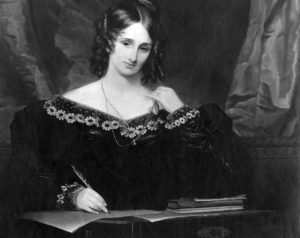 ---
Name: SIDNEY, Sylvia
Full Name: Sylvia Kosow Sidney
Date of Birth / Date of Death: August 8,1910-July 1, 1999
Known For: Mars Attacks (1996), Beetlejuice (1988), Damien: Omen II (1978), Summer Wishes, Winter Dreams (1972), Sabotage (1936), An American Tragedy (1931, Through Different Eyes (1929)
Misc. Info.: At one time, Sidney was the highest paid actress in Hollywood. To combat stuttering, at the age of 15 her parents enrolled her at the Theatre Guild in NY. Two years later she was starring on Broadway in The Squall. Sidney received a Lifetime Achievement Award in 1990, won a Saturn award in 1988 and was nominated for an Academy Award in 1973.